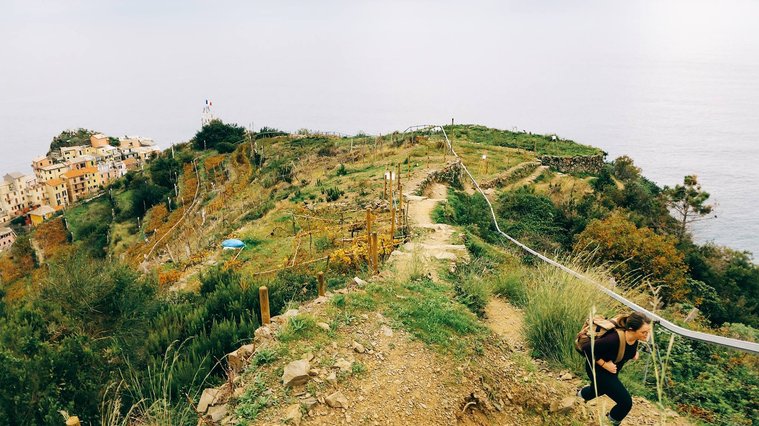 About Me
Hi! I'm Emma Lucille McCabe and I'm a Freelance Illustrator based in Boston, MA. When I'm not at my studio in the city you can find me snuggling goats in Maine or exploring the Western Ghats in South India.
Q: What is an Adventure Illustrator?
A: I am! I fondly adopted this title in 2017 when I began a six month solo road trip through the American West. As an artist who finds great joy in experiencing different cultures, hiking remote trails, and observing the natural world it seemed an appropriate definition for what I do and the work I tend to make.
Artist Statement
My work evokes a sense of wonder that urges the viewer to seek new experiences they never thought they would have. Illustration is my way of observing and connecting with the essence of a culture or memory through vibrant watercolor and gouache paintings or meticulous pen and ink renderings that are repurposed into sculptural book art. My medium often depends on the nature of the destination and with so much of the world to explore, I often turn a series of quick observational sketches into more detailed works. I work digitally and in traditional forms using watercolor, gouache, and ink.
Services
Private Commissions are a huge source of joy for my practice. If there is an adventure you remember fondly I can turn that memory into a work of art.
Other services: Editorial Illustration, Spot Illustration, Image Licensing, Wedding Invitations, Logo & Packaging Design, Book Illustration, Map Illustration, Storyboarding, Asset Creation for Animation, Hand lettering, and much more.
If you have an idea please get in touch through my contact page!
Clients
Wildsam Field Guides, Boston Children's Hospital, L'Attitude Art Gallery, Austin Street Brewery, Scroll India, Social Bangalore, Two Roads Brewing, Virtual Online Learning Academy Charter School, Wellness for Educators, Mexicali Blues, Curds & Co, Maine College of Art & Design.